Home
The Region I Assembly for deacons and wives was Newport RI at the Hyatt Regency on Goat Island on November 5th, beginning with breakfast at 7 AM and ending with a Mass at 4:00 PM.
Please provide your feedback by following this link: CLICK HERE
The conference: On the Love of the Family will address the reality of family life today with two great keynote speakers:
John Grabowski, Ph.D. Associate Professor of Moral Theology/Ethics
The Catholic University of America
A native of the Midwest, Dr. Grabowski earned his B.A. in theology at the University of Steubenville and his Ph.D. at Marquette University. For the last twenty four years he has been on the faculty of the Catholic University of America in Washington, D.C. where he is currently Associate Professor of Moral Theology with continuous tenure and the Director of the Moral Theology/ Ethics area. He and his wife were appointed to the Pontifical Council for the Family by Pope Benedict XVI in the fall of 2009 where they serve as a member couple. He is also currently serving as a theological advisor to the U.S.C.C.B. Committee on Laity, Marriage, Family, and Youth. In 2015 he was appointed by Pope Francis to serve as an expert (adiutor) at the Synod of Bishops on the Family.
Dr. Grabowski has published widely in the areas of moral theology, marriage, sexuality, and bioethics. His articles have appeared in scholarly journals as Nova et Vetera, The Thomist, The Heythrop Journal, and the National Catholic Bioethics Quarterly as well as popular journals such as America, Commonweal, The Living Light, and Share the Word. His book Sex and Virtue: An Introduction to Sexual Ethics was published by the Catholic University of America Press in August of 2003. He also wrote the Foreword to the 1997 English edition of Pope John Paul II's Theology of the Body.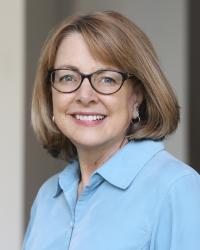 Joan Rosenhauer
Executive Vice President, US Operations
Catholic Relief Servises
Joan Rosenhauer joined Catholic Relief Services in April 2009. She is responsible for leading the agency's mission to help Catholics in the United States put their faith into action and answer the Gospel's call to live as one human family. She leads CRS' domestic programs and advocacy—faith-based actions that bring the agency's work with those in need overseas into the lives of Catholics in the United States. She also oversees CRS' marketing and communications strategy, including all communications, media, web and social media initiatives.
---
Thank you for your participatoin. We hope to see you again next year.
2016

February 8, 2016 Region 1 Meeting St.Michael's Cathedral Springfield, MA
Rescheduled to February 29, 2016 due to snow.
April 13-15, 2016 NADD National Houston, Texas
May 9, 2016 Region 1 Staff Day St.Michael's Cathedral Springfield, MA
September 19, 2016 Region 1 Meeting St.Michael's Cathedral Springfield, MA
November 4, 2016 Region 1 Board Hyatt Regency, Newport Newport, RI
November 5, 2016 Region 1 Assembly Hyatt Regency, Newport
Notes:
Assembly 2017 is November 3-4-5 at Hyatt Regency, Newport

National Diaconate Congress July 22-26, 2018 @ New Orleans Marritt